Our Products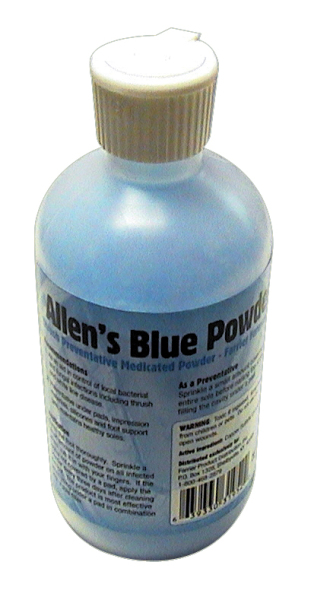 Allen's Blue Powder 9 oz.
$12.66 EACH
Brand:
Categories: Hoof Care, Hoof Aids, Products
This is a medicated thrush preventive, developed by farrier Todd Allen. The active ingredient is copper sulfate and the powder is sprinkled on the frog and sole area of the foot as a preventive measure. This product is also used as a treatment for thrush.